PROUD MEMBERS & AFFILIATED: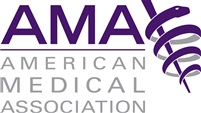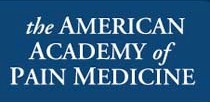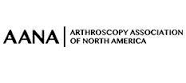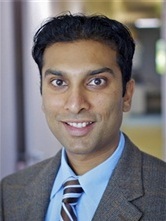 Dr. Shail Vyas is a fellowship trained orthopaedic surgeon specializing in sports medicine and arthroscopic procedures. He received his medical degree from UCLA School of Medicine. He stayed in Los Angeles and completed his internship and residency also at UCLA Medical Center. He chose to pursue specialty training in sports medicine and arthroscopy at the world famous University of Pittsburgh Center for Sports Medicine. He trained under world renowned surgeons including Dr. Freddie Fu, Dr. Christopher Harner, and Dr. James Bradley. While there, he served as team physician for many college and professional teams, including the Pittsburgh Steelers, Pittsburgh Penguins, and the Pittsburgh Ballet Theater. During his fellowship, he also worked with Drs. Lovell and Collins who wrote the NFL guidelines for concussion management.
Dr. Vyas has special skills in arthroscopic knee and shoulder surgery. He enjoys treating problems of the knee that involve ligament, cartilage, or meniscal pathology. He is an expert in single and double-bundle ACL (anterior cruciate ligament) reconstruction. He also is an expert in treating shoulder problems such as rotator cuff injury, impingement, labral injuries, shoulder dislocations, and shoulder instability. He is adept at operative and non-operative treatment of orthopaedic ailments including general orthopaedic problems and fractures. Dr. Vyas also manages concussion syndrome He also volunteers as team physician for local high schools.

Dr. Vyas has published multiple articles in peer reviewed journals and has authored several book chapters in the orthopaedic literature. He prides himself on modern minimally invasive treatment. He also prides himself on patient education and quality communication as well as timely and efficient service.
---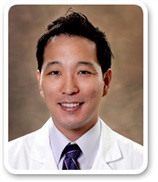 Samuel W. Park is a highly trained, board eligible orthopedic surgeon. As a Harvard Fellowship-trained orthopedic surgeon, Dr. Park specializes in hip and knee arthroplasty, an operative procedure in which an arthritic or dysfunctional joint surface is replaced.
Dr. Park offers extensive experience in both minimally invasive joint replacements with rapid recovery protocols and reconstructions for failed and infected joints. He serves patients throughout Orange County.
Dr. Park performs primary total hip joints through anterior, lateral and posterior approaches. His extensive expertise includes resurfacings, megaprostheses and total femurs. For the knee, he specialized in partial knee replacements (unicompartmental), total knee replacements, custom patient-specific implants, and distal femoral replacements. Dr. Park earned his Bachelor's degree at the University of California, Berkeley, graduated with Phi Beta Kappa honors. At the University of Pittsburgh, School of Medicine, he received his medical degree and was inducted into the Alpha Omega Alpha National Medical Honor Society. He completed his orthopedic surgery residency at the University of California, Los Angeles (UCLA) School of Medicine, where he was nominated for a prestigious research sabbatical. He completed his training at the Brigham and Women's Hospital at the Harvard Medical School with fellowship in total joint arthroplasty.
Dr. Park has published multiple articles on knee ligament reconstructions, has helped to create a national committee on evidence-based review of hip and knee replacements guidelines, and has presented at national meetings.